July 27: Bobby Russ
Day 4: it has been great having the girls down. Wish it was under different circumstances. A new chapter is being written. I love having them over though. Tomorrow or the next day more of her family arrives.
Today's memory is from our last cruise where we went to Cozumel Mexico. We went to the little market there. Renee pointed out the shops and we looked there. Got ourselves a ceramic butterfly that hands in the hall and a Miami dolphins sign that she insisted must have the old logo.
We enjoyed a simple meal, the water breeze and each other's company. She was so happy, so glad to be away from it all.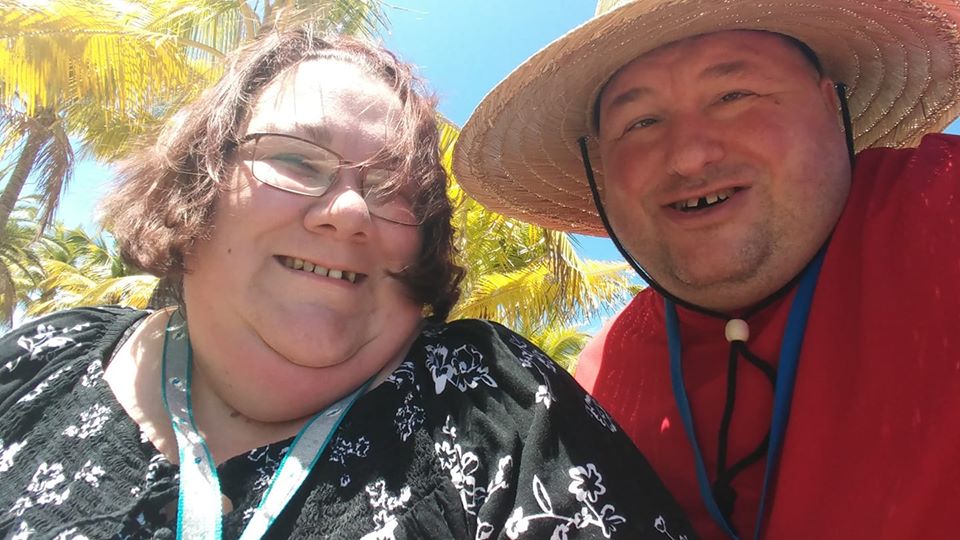 Dee Perozzi
You have so many beautiful memories... love reading them
Sudie Faulkner
I concur with Dee Perozzi... It is wonderful to hear your stories of time spent with Renee ❤
Kim Furr
It is so wonderful to see the love in the stories you share. Painting a picture of a life lived with words.
Anna Vile
So wonderful to hear the true love you guys shared.🥰🥰
Shela A Webb
RIP Renee. Gone but not forgotten!!!
Jennifer Reinhold
I'm glad you're sharing the beautiful memories. Renee loved you very much!!
Christina Chrissy Mills Buckley
I love reading your memories Bobby Russ, thank you so much for sharing with us the pictures and the stories. What y'all had was truly special. The love you had for each other is one of a kind. Rip Renee Row
Melissa Schroeder
Loving the stories! It is truly a wonderful way to have life after death. Memories are just the most grand thing to have of a loved one and you remind me to gather as many as I can of my loved ones while they are here with me. Thank you Bobby
Diana Muniz
I'm so sorry Bobby Russ!!! Imma miss Rene!!!! Every time I went in Walmart I always seen her and we use to give each other a big hug!!!! The last thing she said to me was that she ❤️ me and I said that I ❤️ her too. She gone now but she will never be forgotten! She's in a better place now!!! RIP RENE
Melissa Hanna
I love these memories and the copping mechanism!! I can't image how hard it is and to know that your focusing on all the amazing memories, is just amazing and I'm sure that what she would've wanted!!! Xoxo🙏🏼🙏🏼🙏🏼😇😇😇😇