July 22: Bobby Russ
In life, we must always try to appreciate the little things and the blessings we get. Through the good and the bad, it's important to appreciate the ones in our life. I met Renee Row originally through my online game that I created called The World of Secfenia. We got to know each other and decided to take a chance on each other. We were both in rough spots in our life. Together, we created a plan to help both of us and strengthen bridges. I got the pleasure of being introducted to both of her daughters (Paige and Heather).
Renee was someone who loved to help others and worked so hard at her job to mentor people and exceed expectations. I remember when she started working for Walmart and am proud of her through all of her steps in her journey with the company.
I am proud of all the goals we set together and how we were reaching them. Life was never perfect, but through both good times and bad times we got through. Today was a crushing day...
This world has lost my love, Renee. She was killed today in an auto accident and my only reassurance is that she did not suffer. My dream of us growing old together will not occur, but I also know that Renee would want us to celebrate her life and the memories that she had with all of us. So, as we mourn, I ask all of you to step forward and share good memories that you had with Renee so that we can honor her memory. Pictures, Stories, etc would be great.
It is a hard time for our family both her side and mine. Please give us some great stories to help celebrate Renee for the wonderful person she was.

Tara Leeann James
Renee made going to work fun... I met her when she was on over nights and honesty cant remember when we became friends or how we really even started talking at all... She was just an instant part of my life from the beginning... Our most important conversations were almost always about her daughters.. She was either excited about going up to see them or giddy that she was gonna see them soon..She couldn't contain her excitement.. But even though we didnt get the chance to stay close when she left 4368 she was still a really good friend that was always there if i needed some perspective or just a laugh... Im going to miss her so much..
Christina Chrissy Mills Buckley
She was like another mom. She taught me so much, I've missed her beautiful face at work so much, and now I'll never see it. She was funny, loving, respectful, understanding, and just beyond a wonderful amazing woman. She'll always be a part of our #456… See More
Karen Michaud
Oh Bobby Russ. I'm so sorry for your loss. She was such a wonderful person. Our friendship came natural. She was so easy to talk to. I remember her and I singing and laughing together. Rest in peace my wonderful friend.
Kelly Medeiros
Renee was such a joy to work with. I'm so proud of the manager she became and I'm honored that I was a part of that journey. My last inventory I did at 4368 was an absolute blast because of her. We had so much fun prepping apparel together in the backr… See More
Christine Rachelle
Renee and I were best friends in junior high, we had a very close group of friends. We had a sleep over almost every weekend. I am gonna have to get photos from my mom... she was a true friend. We keep in contact off and on thru the years, my heart is hurting so bad right now. Years of memories, we made our first prank phone call together, she always made sure to include me in everything. I am so sorry for your loss, the worlds loss. I just talked to her, oh Renee I will miss you.
Christine Vigh Lackey
renee was always full of laughters and so funny. worked with her and bobby. and they were perfect for each other. rip renee. so sorry to hear this news.
Melissa Schroeder
Omg..I'm so incredibly sorry for your loss as well as the family. She was truly a beautiful person and the world will be short another angel. I wish you all the best in this time of heartache.
R.I.P sweet Renee ❤
Debbie Kumm Peoples
Oh Bobby, this truly took my breath away. I am so sorry for your loss. Renee was so wonderful! I truly miss working with her. I've had to reread your post because I just can't believe it. If Art and I can do anything to help, please let us know. 😞 😢💔
Kelly Laffey Keown
I am so sorry for your loss Bobby. Renee was a beautiful person and very easy to talk to. She helped me out and I so appreciated her. If there is anything I can do let me know. RIP Renee.
Kim Furr
Renee was an amazing woman. She worked so hard to help me feel comfortable. When we had dinner she had me laughing so hard I nearly fell over. She ordered us all chips and ranch, totally my favorite. We laughed and had such a good time. We were planning to meet up and see the new house when travel was safe. I'm here if I can be of any help. I know there isn't much but still.
Sherry Russ Sevon
I am so sorry for your loss. My heart is breaking for you. I could tell how much you loved each other by reading your post and hers. I only got to meet her one time but thought she was a wonderful person and I was so happy for the two of you. True love is so hard to find and I believe the two of you found it in each other. I love you sweet man and I will be praying for you and Renee's family. If you need anything please don't hesitate to call
Barbara Simser
If there were words to make you feel better, I'd say them. But unfortunately there are none. Please know that I am thinking of you and her daughters today. My sincere condolences goes out to all of you!
Danielle Rayanne Brockmeyer
Renee was like a mentor to me when I first started my job as a cashier at Walmart. When i first met her she was very sweet and caring, she encouraged me to continue with my schooling, she made me laugh, she pushed me to become the worker i am today, she taught me so much and i missed her when she left but i still managed to see her when i would pop in to her new store where we would greet each other with a warm hug. She will be dearly missed, i miss her every second of the day. My thoughts and prayers go to her whole family including my buddy Bobby Russ💜💜 I love you all and I'm sorry to hear this sad news you are all in my heart and i will always keep you there forever 💜💜💜
Peggy Mann Sellers
Bobby, I am so sorry for your loss. Renee was beautiful inside and out, always smiling. She made everyone feel special and could make you laugh even when you didn't think you could. She will be missed. Prayers for you and all the family.
Jodie Peterson
I am so very sorry. I cannot even begin to imagine your heartbreak. I stared at this for a while, because there are no words. You are in my thoughts. My love to you and your family.
Sharon Karkarashvili
I am so sorry, Renee was such a great friend. 😭 I always told her she was a great person and a hard worker and should move up in the company. I was ecstatic that she listened. I am at a loss for words and am so saddened by this news. I know she had a … See More
Tara Danielle
I remember working overnights with her, pickin up Wanda.they are together now. and you two watching kailyn for Me. I can't believe she's gone 💔💔
Merlyna Aegeus-Zamir
Bobby, I am so sorry. Renee was such a sweet person. I'll always remember her from her more active RK days in the Wolves. I was really excited to have her up in Scotland with me again and am now even more disappointed that we never got a chance to meet up and reminisce about the good ole days. I can remember actually getting the chance to talk to her when she was traveling down to meet you for the first time. She was so excited. I am thankful that she got to spend a number of good years with you.
Jennifer Reinhold
Bobby I'm sorry for your loss. I know you and her girls meant the world to her. We had lots of laughs working together. She will be greatly missed. She was someone you could count on. Hugs
Lorraine Nelson
Bobby, I am heartbroken by this news. I feel deep sorrow for you for losing someone who I always felt was your soulmate. I often said how happy the two of you always looked. There is nothing I can say that will help you with what you are going through right now but I want you to know that I am sending you all my love and sympathies.
Sudie Faulkner
So very, very sorry to hear this, Bobby. I never got the pleasure to meet her or talk to her in the realms, but I've seen your posts here and I know she made you a happy man. Sending lots of love and prayers of God's comfort to you and your family, Bobby. I know this is so very hard to deal with. 🙁
Nicole Batten
I'm so sorry for you loss!!!! Renee had a beautiful smile and it would light up a room!
Kathy Leroi
I am so very sorry for what happened Renee was such a beautiful soul she had a loving mother nature to her and was so funny and full of life. She always made everyday better when she was working for Walmart when I was there and her smile and laugh was so bright. I am so truly sorry 😢 always know she made this world a better place
Lisa Hahn Dausman
I am so sorry for your loss. I worked with Renee for 10 years at Applebee's. I was so glad to know she had found someone to share life with and was doing well. I know she was happy with her decision to move to FL and start her life there. She will he missed.
Donna Voiro
So sorry for your loss Bobby 😢. My prayers 🙏 are with you and your family 👪. When I first met Renee the first thing I saw was her beautiful smile and when I woke with her it was great she will be miss by a lot of people. RIP 🙏 Renee
Kim Levesque
I am so sorry for your loss. She was an amazing friend, coworker. She always had a smile on her face and managed to turn a bad day into a brighter day when she came into work. I enjoyed working with her at 4368. She taught me a lot and was always there when someone needed a shoulder to cry on or needed advice. Her and Bobby were a match made in heaven. They both always had that spark in their eyes. We all new it was a true love that would be ever lasting. She will be missed by all. She has touched so many lives more than anyone could ever ever imagine. Heaven has gained another beautiful angel. Bobby if you need anything please don't hesitate to let me know.
Lisa Blankley Mouron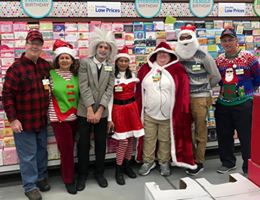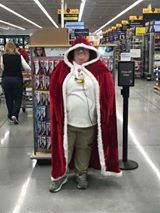 Donna Freeman
Sorry for your loss Bobby. I remember meeting both of you at country pride restaurant. I also remember when we would correspond on facebook and renee would know that I could only would answer once a week. She was always happy and wanted to better herself.
Joseph Atkinson
She could always make me smile, no matter what mood I was in she always made it better. Her and TK had some good dice games and some good duels in Secfenia and some great times in RK. It broke my heart and it leaves a hole in my happy spot.